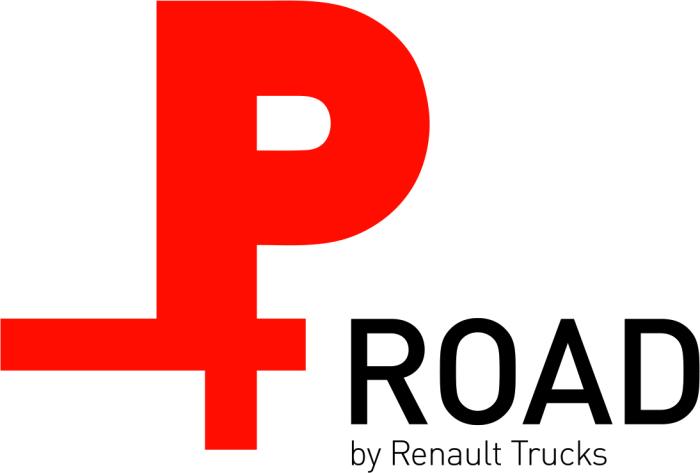 THE POLYVALENT RIGID TRUCK TO FIT YOUR BUSINESS
Renault Trucks T P-Road is a rigid unique polyvalent used truck transformed thanks to all the tailor made options and equipment available.
Our specialized adaptation center located in the Bourg-en-Bresse factory, is converting used tractor vehicles into rigid P Road vehicles. Our experts apply new frames and associated connections on the initial tractor and carry all required modifications to meet the technical expectations of the new mission of the vehicle. The same new trucks manufacturing standards are applied to Used Trucks for a maximum quality and robustness.
You can shape your Renault Trucks T P-Road to fit your needs and add a lot of options such as customized body structure, customized cab, towing hook or choose one of our ready to drive vehicle. With Renault Trucks P-Road, seize the opportunity to have at your side a multipurpose partner for your daily mission.
Your vehicle is recognized in any of our 1100 service points, with its detailed specifications, including the potential upgrades and transformations. Wherever you are our network is dedicated to keep you on the road !
RANGE T P-ROAD
1.    T range rigid truck, EURO 6
2.    4X2 STANDARD configuration, 11L & 13L
3.    Customised wheelbase [5600, 6000, 6500]
4.    New frames and cross members
5.    Maximum overhang
A TAILORED PRODUCT TO SUIT EACH BUSINESS ACTIVITY :
Customised body structure (refrigeration, panel van, drop-side tarpaulin, box trucks, etc.) 
Customised cab (driving school, standard, removals truck)
Towing hook 
Tank < 400 L 
Tailgate location 
Spare wheel on rear overhang 
Toolbox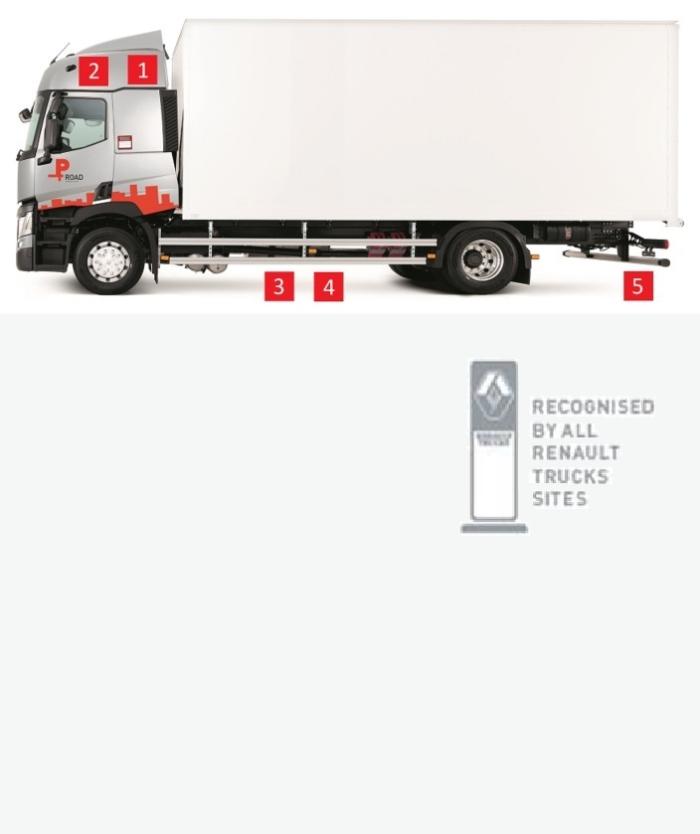 Robustness
Renault Trucks T P-Road is selected, inspected and transformed in the Renault Trucks factory: new frames, new connections, maximum overhang.
These modifications carried out in our factory ensure the quality and robustness of Renault Trucks T P-Road. A truck that will never let you down.
Renault Truck T P-Road is an approved vehicle that benefits from the manufacturer's driveline warranty.
A taylor-made configuration to fit your business
With Renault Trucks T P-Road, Renault Trucks offers vehicles that are polyvalent and immediately available:  Intercity or regional transport, container, freight transport, steel, wood, as well as heavy industry. You can configure a Renault Trucks T P-Road with tailor made options to fit all your business needs : wheel base 5600/6000/6500, new fuel D560 540L & Adblue tanks D560 68L,  moving application, refrigerated body, box 21/19 pallets or driving school application.
Availability and proximity
Wherever you are, your Renault Trucks dealer has access to the widest range of used vehicles throughout Europe. 
Each Renault Trucks T P-Road has been thoroughly inspected with a list of 200 checkpoints according to the manufacturer's standards and processes before its transformation in the factory.
Your used vehicle is recognized in the Renault Trucks dealer network. They know all updates, previous modifications and repair. In each dealership specialists are at your service, with high-performance equipment adapted to your vehicle technology, using only genuine parts and supporting you in your daily operations.